Welcome to The Saas Admin, a weekly newsletter that provides deep insights into the world of SaaS administration. There's an endless amount of Microsoft IT blogs out there, but not many on other tech stacks. The mission is to help tech professionals stay up-to-date with the latest trends and best practices for running your portfolio of other SaaS tools. Written by Technology Strategist and Enterprise Architect Logan Brown, a former Forbes Technology Council member, and IT Professional at several Fortune 50 companies.
Who is this for?
Highly relevant for IT Professionals (Admins, Engineers, Managers), and Business Technologists who are responsible for managing Saas tools, optimizing costs, and ensuring the best possible experience for their users.
What to expect
This newsletter is unique because it combines in-depth analysis with practical advice. The goal is to help you become a better Saas administrator and to provide you with the knowledge and tools you need to thrive in your role.
How-to guides and tutorials on advanced processes for configuring various Saas apps such as Slack, Google Workspace, Atlassian, Salesforce, Microsoft Teams, and more
Proven strategies and best practices for managing your portfolio of SaaS Apps
Useful templates, scripts, and other resources to make your work life more efficient
Unbias reviews and recommendations
Reach out
Have a content suggestion? Submit your idea here
General question or feedback? Email logan@thesaasadmin.co
What is SAAS Administration?
SaaS Administration (aka SaaS Management or SaaS Ops) is the business practice of overseeing the configuration, security, integration, evaluation, purchasing, licensing, and onboarding/off-boarding of all the software-as-a-service (SaaS) applications within a company's technology portfolio.
Why subscribe?
You will be provided with valuable insights, actionable advice, and a community of like-minded professionals who are passionate about Saas administration.
The Saas Admin is an independent publication launched in January 2023 by Logan Brown. If you subscribe today, you'll get full access to the website as well as email newsletters about new content when it's available. Your subscription makes this site possible, and allows The Saas Admin to continue to exist. Thank you!
Access all areas

By signing up, you'll get access to the full archive of everything that's been published before and everything that's still to come. Your very own private library.

Fresh content, delivered

Stay up to date with new content sent straight to your inbox! No more worrying about whether you missed something because of a pesky algorithm or news feed.

Meet people like you

Join a community of other subscribers who share the same interests.
About Me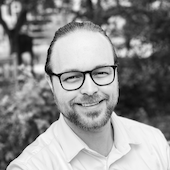 Hey I'm Logan. I'm a technologist, architect, and consultant with 10 years of experience in IT. I've spent my career supporting Fortune 50 companies with Technology Administration, Operations, & Strategy. I hold various vendor-specific certifications for SaaS and Cloud solutions, as well as TOGAF and ITIL v4. While complex, strategic projects pay the bills, I can't help but love to get my hands dirty with everyday IT issues. I'm no engineer, however, like many IT folks, I find myself in frequent situations where I'm having to cobble together a script from Stack Overflow or Github to automate something, integrate something, pull some data, etc. I have a passion for SaaS applications, and wanted to use this as a forum to share all of the random but useful skills I've picked up over the years, and hopefully, save at least a few people some time in their day!